Even if you already know about cloud you should watch this video by Stephen Fry!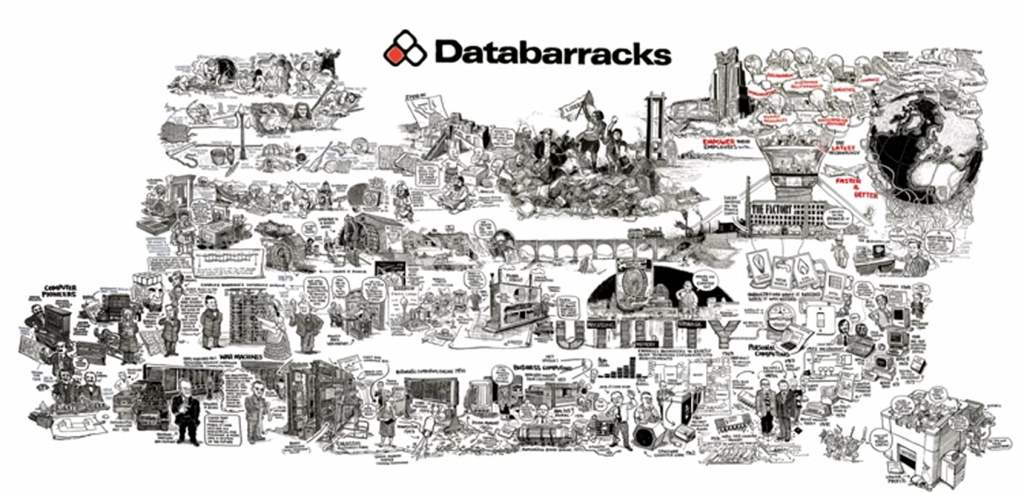 Cloud is a broad topic about new ways to gain significant business advantage by reorganizing computing infrastructure, tools, applications and processes in a way to increase business agility and lower costs.  Traditional IT infrastructure and software services are formalized and provided in a more mechanized and efficient manner.  Cloud Computing is also an important trend.
The primary sub-topics are:
Infrastructure as a Service (IaaS) – Hardware such as raw compute power and storage, virtual machines, operating systems, execution platforms such as Java application servers, database management systems, etc.  Read more about IBM IaaS here.
Platform as a Service (PaaS) – Primarily a service for IT and especially for software developers.  Provides the ability to quickly build and compose software components.  This is where DevOps sits.  Read more about IBM BlueMix and Cloud MarketPlace.
Software as a Service (SaaS) – Applications in the cloud such as CRM, email, games,
Process as a Service (PBaaS) – Ranges from providing Business Process Manager (BPM) software as a service to end-to-end enablement of a business process such as account opening.
Cloud service may be provided internally, externally or both (hybrid).  A large organization such as a bank might want to manage its own cloud if it believes that it can better provide for security and disaster recovery.
IBM's view on cloud computing is captured in its Cloud Computing Reference Architecture (CCRA).
Another important area of cloud computing is cloud standards.