The IBM Cloud Computing Reference Architecture (CCRA) and Common Cloud Management Platform (CCMP) are useful to understanding the IBM Private Modular Cloud (CMP).
CCMP includes Operational Support Systems (OSS) and Business Support Systems (BSS).
At the highest level the IBM point of view can be summarized as follows: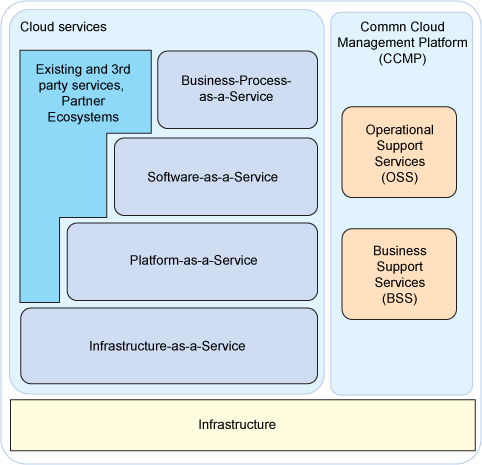 For an expanded view of the CCRA and CCMP IBM provides the following diagram.