Trend spotting and trend watching are key activities in an environment scan, which is part of the strategy process.
But what trends should we be look for and how do we find them?
The Business Model Generation book provides a great graphic for forces and trends.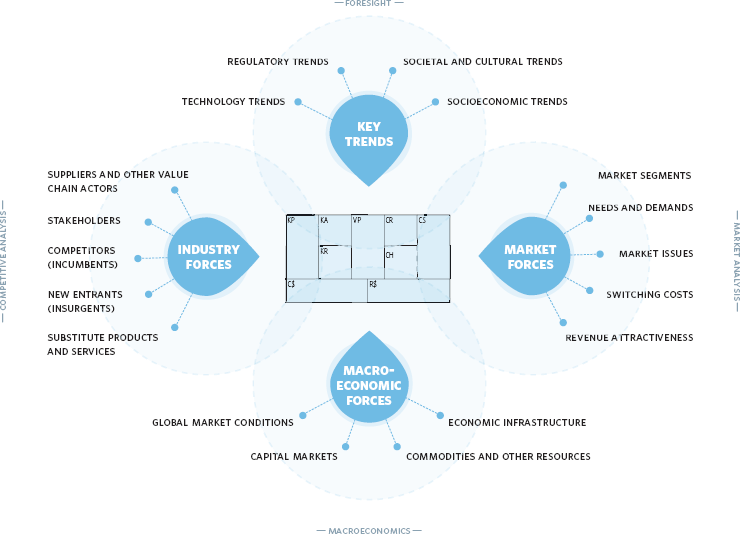 Trends are addressed at the top of the diagram. There are 4 categories of trends:
Technology Trends
Regulatory Trends
Societal & Cultural Trends
Socioeconomic Trends.
In my opinion, Socioeconomic trends are generally associated with the forces (industry, macro-economic, and market). As I track trends I will try to track them at the more fine-grained level.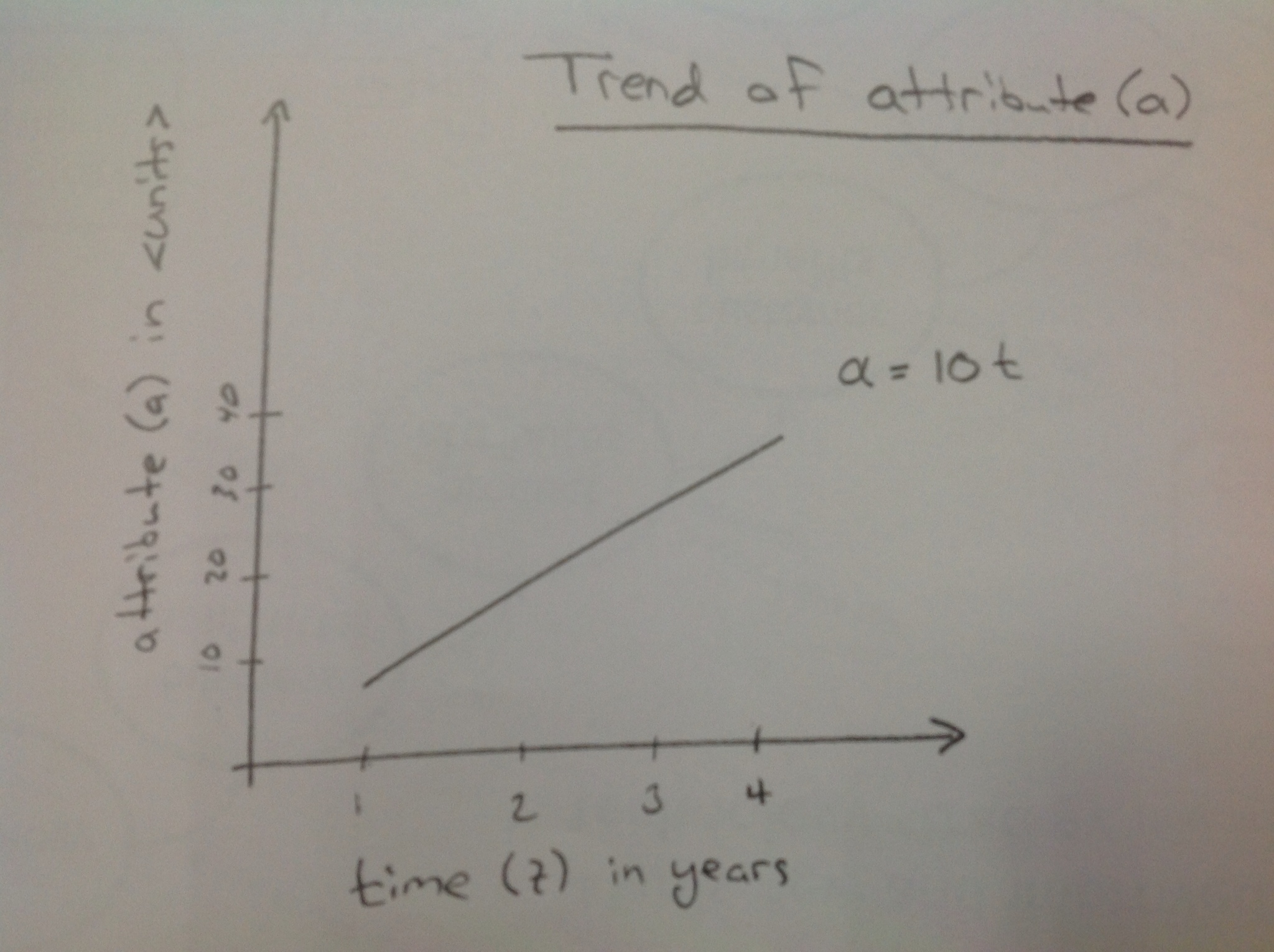 Trends tell us about the rate of change of some attribute in the environment. To be useful, we need to think of a trend as a graph with time (t) on the x-axis, the trending attribute (a) on the y-axis, and the trend shown by the curve "a=f(t)" — even if we are guessing on the shape of the curve. Most of my trend posts are vague and require more work. I will try to be more specific about which attribute I mean. Instead of saying "There is a Cloud Computing trend", I want to say "The price of Cloud Computing is trending down" or "the terabytes of public cloud data storage is trending up", etc.
Any help with this would be much appreciated!