Gamification is another one of those words that I have been scolded for using in meetings.  Folks, this is one worth looking up, understanding, and shoehorning into your vocab.
Gamification is the use of game mechanics to influence people.  Game mechanics are becoming one of the most important means of influencing people with technology.  Hmm, now that sounds important!
Click on the picture below to get started.  This TED talk is a bit dated but it still a good place to start.
See SCVNGR's Secret Game Mechanics Playdeck.
You can also Google "Game Dynamics" and "Game Mechanics".
Also refer to Gartner's "Gamification Is Not Just for Fun; It Can Personalize Customer Engagement With Bank Products and Services Published: 3 December 2012".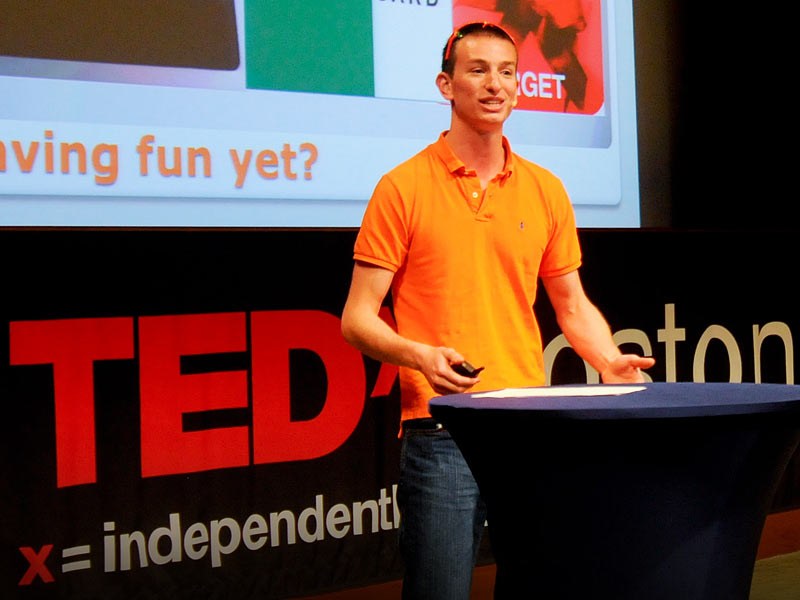 According to Digital Bank, Poland's mBank revamped its mobile banking services to, among other things, leverage gamification to encourage sensible spending and saving.