I am keen on the convergence I see between technology, design and art.  So I enjoyed looking at ZAPTHINK's Vision for Enterprise IT in 2020.  I recommend that you give it a dow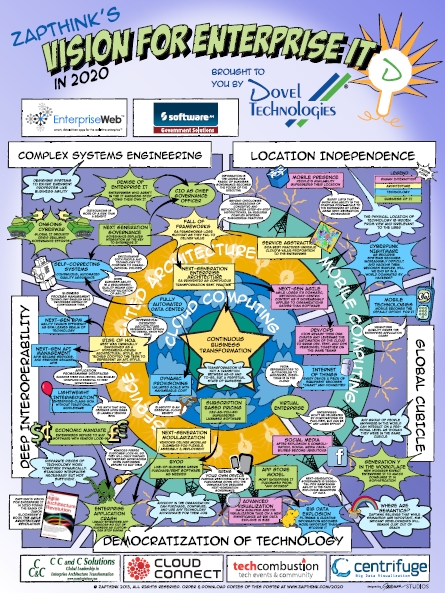 nload.
I have modest knowledge on (or advice about) the companies sponsoring this poster.  I think of it like a football game–I drink beer but don't mind the posters about soft-drinks displayed on the scoreboard.
I hope to revisit this post over the coming weeks and drill down on its content.