The IT group is usually tasked with designing new applications.  I am not sure I advocate that but that is what I have seen in practice at banks.  Therefore, I categorize User Centered Design as an IT Capability.
The following diagram lifted from Modern Web Development with IBM WebSphere gives a feel for what User Centered Design involves: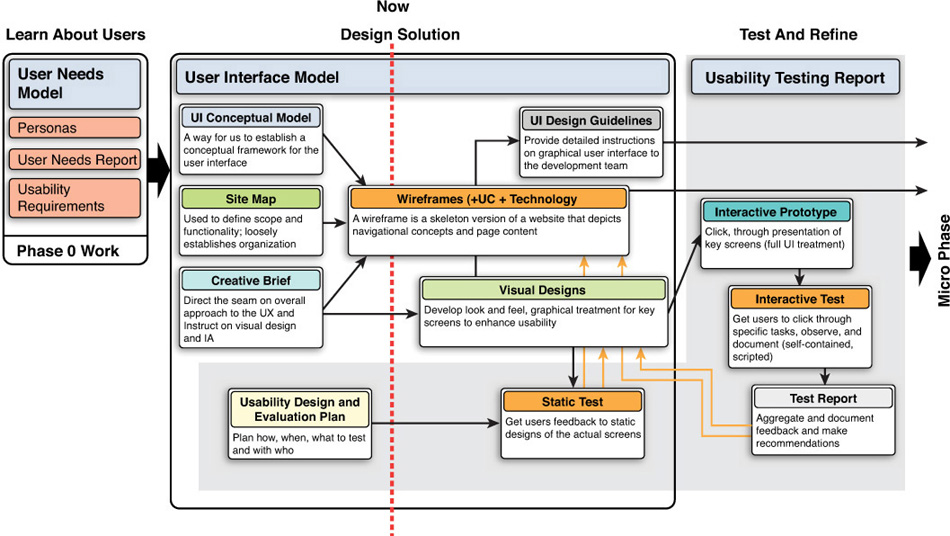 What I will say about User Centered Design is that it should not be the first step.  You must have some process that answers the question: "User Centered Design of what?".  You need innovation processes operating at both the strategy and organization design levels.